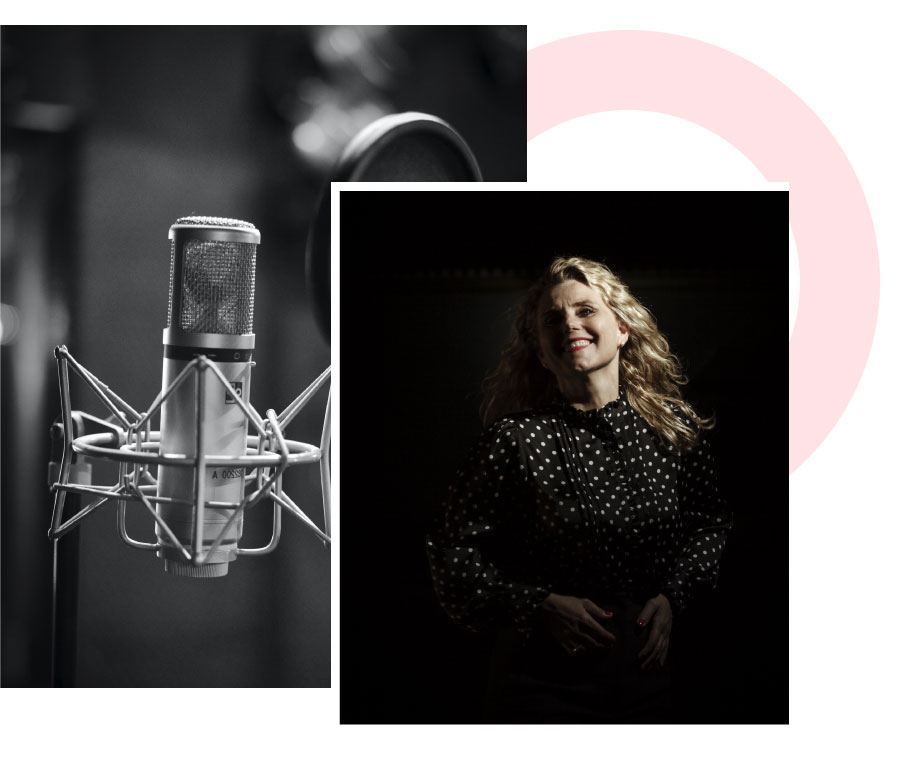 A WHOLE LIFE IN LOVE WITH MUSIC
Hanne Tveter is a Norwegian artist and musician acclaimed by critics in several countries in the world. She is an unconditional lover of Latin rhythms, Jazz and Hispanic culture. Her great passions, music and travel, come together in her works inspired by people, rhythms and memories from life in Spain, Mexico, Cuba and Brazil.  As a true citizen of the world, her work allows her to travel through music to different countries and cultures.
Hanne's academic background is her classical training, although from a young age she showed a clear inclination towards jazz music. Hanne studied seven years of vocal education at the Barratt Due Institute of Music and successfully obtained her jazz major at the Norwegian Academy of Music. She has also studied drama and has performed as a soloist in various musicals and operettas in Norway. She is also currently teaches singing at the Musical Theater University in Oslo.
Hanne has released a total of seven albums and her live concerts have earned the interest of the public in Norway and internationally, especially in Spain and Mexico where she is considered one of the Top 10 non-Latin performers of Mexican music.

Hanne has always been fascinated by Spanish culture,  Latin rhythms and Flamenco. These musical styles are a natural expression in her music and in her albums such as "Oslo-Madrid" and "My Footprints" recorded together with famous musicians like the guitarist José Carbonell Montoyita, the saxophonist Jorge Pardo, the bassist Yelsy Heredia, the pianist Pepe Rivero and the guitarist Joséte Ordoñez.
Hanne is the first Norwegian jazz singer to take a deep dive into the flamenco-jazz genre.

Hanne collaborates with great world music geniuses, experts in flamenco, jazz, bulería and folk, from different corners of the Latin music world.
Hanne Tveter & Pepe Rivero CUBANORUEGA
Latin Jazz Folk Songs
Pepe Rivero is a great Cuban pianist who has collaborated with Hanne on the project "CubaNoruega". Together they explore the meeting point between the classical composers of Norway and Cuba, united by Latinjazz.
CUBANORUEGA Solveigs Guajira (adaptación de E. GRIEG)
CUBANORUEGA Live in Madrid 
CUBANORUEGA Promo Trailer
HANNE TVETER & DIEGO AMADOR
Diego Amador is an outstanding flamenco pianist and producer who has been collaborating with Hanne on several singles – a meeting point between restless souls and fans of jazz, flamenco and the fusion of cultures.
Listen to their music HERE
Contact us for interviews, press material, private events and collaborations.